Leading Canadian Indirect Tax Experts
B. Hoffmann & Associates Ltd. specializes in helping corporations in Canada and the United States improve their bottom line by finding tax savings, and helping them manage the indirect tax areas of the company.
With over 100 years of combined experience and understanding of tax codes and business operations, we bring our expertise to our clients and work with them in a collaborative fashion in order to help them realize tax savings today and in the future.
It's an approach that is creative, customized and comprehensive!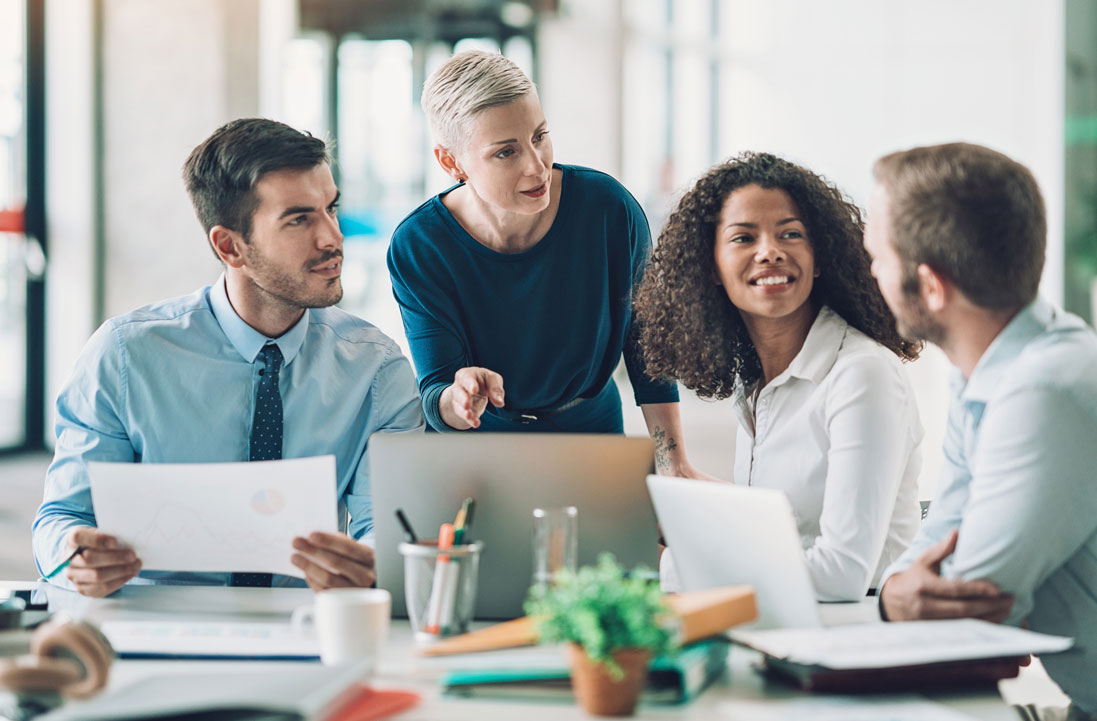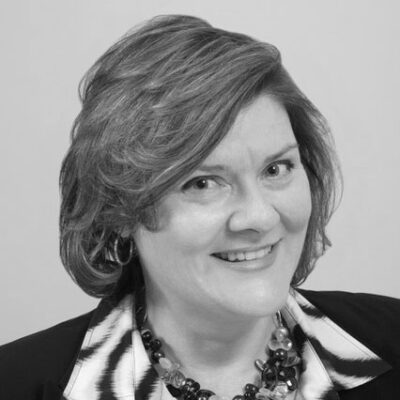 Barbara Hoffmann
President & CEO
A dedicated CMA, Barbara has more than 25 years of experience in the commodity tax industry. She is a former tax partner of KPMG and, in 2002, left to establish her own company in order to provide corporate accounts in Canada with comprehensive indirect tax strategies from planning to full implementation.
Her expertise in commodity tax issues, which extends to recovery, planning and audit defense, has empowered her to develop and implement indirect tax strategies, processes, and controls for her clients that have significantly improved their bottom line.
Barbara's extensive experience and credentials in finance, administration and public accounting have enabled her to be a planning committee member for the Canadian Institute of Chartered Accountants (CICA) Commodity Tax Symposium, and be invited to speak at a number of tax forums, including the CICA Commodity Tax Symposium, the Canadian Tax Foundation, Infonex and the Society of Management Accountants of Ontario.
Barbara has also worked with both the federal and provincial governments, advising them on sales tax issues that affect a number of industries.
She holds a Bachelor of Arts Degree from Wilfrid Laurier University where she majored in Economics.

Gary Gilchrist
Recovery Services
Gary is a senior consultant with more than 40 years experience working in the automotive industry finance and tax departments. He has been involved with GST administration since 1991 when the Canadian VAT/GST was first introduced.
Gary is particularly strong in recommending revisions to financial systems to support the payment and recovery of GST/HST, and to ensure the correct billing of GST/HST on sales transactions. He has a well-developed analytical ability to review financial transactions for potential tax recovery opportunities or to validate that correct tax liabilities are generated on sales transactions. Through his distinguished career Gary has assisted many clients in the resolution of complex VAT tax issues.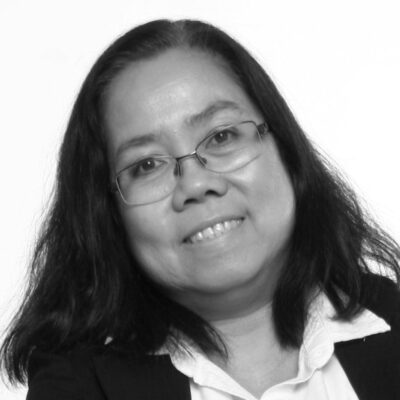 Maria Lea C. Bularan
Compliance
With more than 20 years of experience in accounting and financial services, Maria brings a depth of knowledge and international expertise to the company. Her career began in the Philippines in 1989, where she was hired as the Head of Accounting for Barclay International Manufacturing Corp., responsible for all aspects of operations, including supervising a staff of four and reporting to senior management.
In 1992, Maria left her home country and moved to the Ivory Coast where she worked for the next 16 years with Zenith Plastics C.I. As an assistant accountant, she had a variety of responsibilities, which included supervising a staff of four and handling additional duties and responsibilities for the senior management team. In 2003, Maria returned home to the Philippines, to work for Kish International Trading Corp. as its accounting supervisor where she held similar responsibilities.
A major career move in 2008, lead Maria to Canada where she gained Canadian tax experience with Bajaj Consulting Corporation in Mississauga, Ontario. It was here that she gained her knowledge and insights on Canadian tax codes and regulations.
Maria is a graduate of Jose Rizal University, Philippines, with a Bachelor of Science and a major in Accountancy.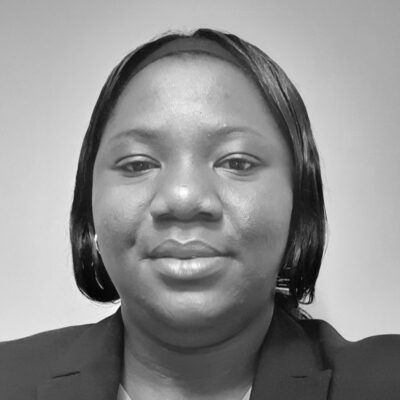 With more than 13 years of experience in accounting and financial services, Gbemi brings a depth of knowledge and international expertise to the company.
Her career began in Nigeria at Kakawa Discount House Limited, a dealer in government securities, equities and mutual funds, as an accountant. There, she was responsible for financial reporting and data analysis, and was actively involved in upgrading and migrating the company's existing accounting software to a new system.
Gbemi worked at Zenith Bank Group's Pension Fund Division where she rose to become an assistant controller. She had a variety of responsibilities, which included portfolio management, rendering statutory reports to regulatory authorities, and supervising staff. She was actively involved in the conversion of the company's financial reports from Local GAAP to IFRS.
Gbemi first gained insights into Canadian ASPE, IFRS and tax regulations at the Schulich School of Business at York University while studying for her Master of Accounting degree. Gbemi has experience in Canadian tax consulting, loan administration and risk assessment.
She is a Chartered Accountant of the Institute of Chartered Accountants of Nigeria (ICAN) and is currently a student of the CPA Western School of Business (CPAWSB).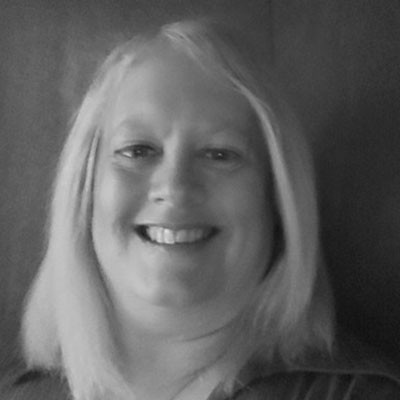 Tara-Lynne de Haan
Planning, Audit & Advisory Services
Tara brings 30 years of accounting experience from a variety of business sectors including: government, environmental services, beer manufacturing, newspaper and magazine distribution, and automotive supply, manufacturing and finance.
Her accounting portfolio includes 10 years of active commodity tax experience that includes stewardship fee reporting for containers, filling Canadian GST, PST and HST returns and adjustments, tax advisory, tax audit support and tax recovery services.
Tara's experience in the auto industry includes specialization in manufacturer, fleet and dealer accounting, credit and collections, audit support, advisory, reporting, and compliance of Canadian sales tax for manufacturing and consumer credit.
Having completed both the GST In-Depth and the Specialized GST/HST tax courses for the financial services industry, her knowledge and experience is complemented with in-depth use of numerous in-house and accounting software applications. Her dedication towards lifelong learning and willingness to use new programs especially designed for the automotive industry is a great asset to our team.